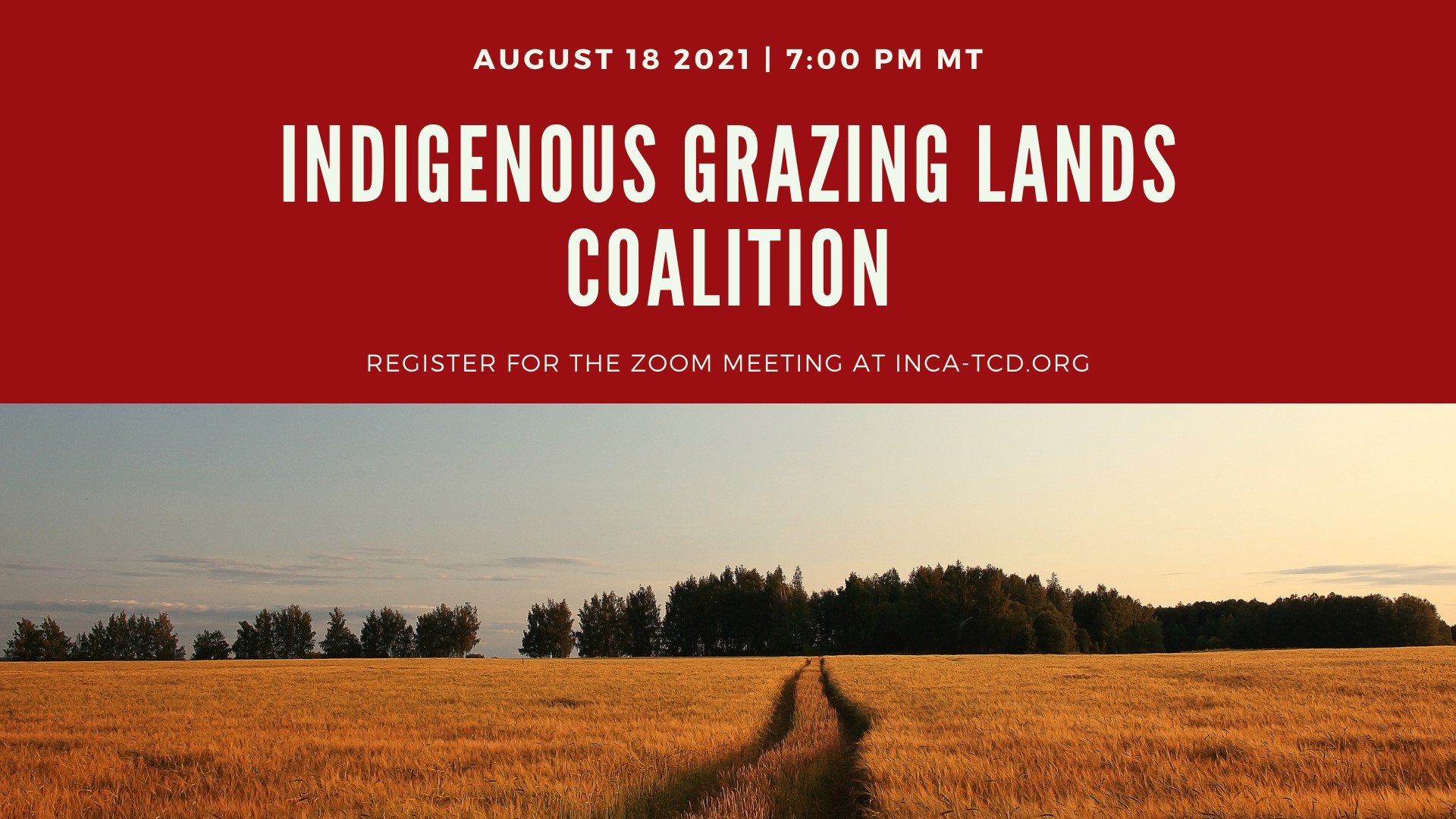 Indigenous Grazing Lands Coalition (IGLC) Brainstorming Meeting
In addition to INCA's work with tribal conservation districts and the development of our indigenous youth corps, we have worked closely with the National Grazing Lands Coalition (NatGLC) to kick start the Indigenous Grazing Lands Coalition (IGLC). IGLC is an organization that was started with the intention of bringing tribal nations and producers together on the subject of grazing lands. We want to leverage our connections, knowledge and ideas to promote the sustainable and efficient use of our grazing resources. We encourage you to join us for a brainstorming session on Wednesday, July 21, 2021 at 7:00 pm MT via Zoom.
You are invited to a Zoom meeting.
When: WEDNESDAY, AUGUST 18, 2021
7:00 PM Mountain Time (US and Canada)
Register in advance for this meeting:
https://us06web.zoom.us/meeting/register/tZYtduyqrjkqHtTflA8qX0yXf34uDd3VAesS